About this course...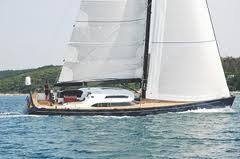 The Experience...
Arriving somewhere by boat is a unique experience – suddenly you are not a tourist, you're a traveler – and you'll see a place from a completely different perspective. Quite simply, you are free to discover: secluded coves and pristine beaches, local waterside restaurants and hidden bars, ancient ruins and interesting old towns and ports. Sardinia's gin clear waters are also perfect for just anchoring on a whim, swimming and snorkeling…before a perfectly chilled drink.
Choose between 5 or 7 day holidays on a 63' super yacht do contact us to discuss your requirements this is very much a bespoke cruise. Call with your dates.
See http://www.hamiltonsailing.com/sardinia.php for information on the yacht a list of all her equipment and toys!
NOTE: We do not offer RYA courses in Sardinia.
How to book...
We can't take bookings on our website for this course at the moment, however you can...
You might also be interested in...