About this course...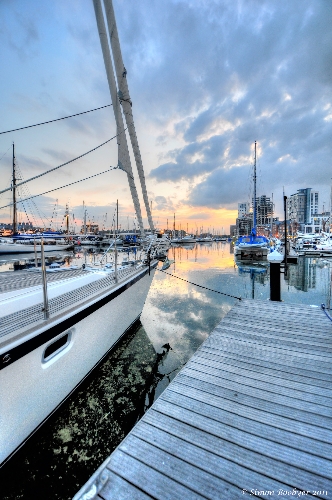 Hamilton Sailing designed this course
.
We know what gives you cause for concern!
That includes maneuvering and mooring a yacht in marinas, Med style mooring,spin turns,springing off and moorings Pontoon approaches (blown on & wind off), prop walk and much more...
We cover the lot in One day Marina only course
: Starting at 10am and finishing 4.30pm ish. We have time to de-mystify maneuvers and teach you the drills and tricks to get you out of trouble! all at Neptune Quay
Ipswich IP4 1QJ
Read recent testimonials :
"Excellent time practicing all kinds of mooring, pontoon and buoy approaching, prop walk and wash, spinning the boat, mooring down and against the wind and tide. We had Owen as our instructor who did an excellent job not only instructing, but also matching very well the difficulty of exercises up with the crew skills and keeping the team spirit high up all the time. Owen is one of the best instructors I have sailed with and Close Quarters Boat Handling course is well thought through and quite useful. Thank you everyone at Hamilton Sailing".
Best
Elnar
"An excellent weekend thanks to the skipper, brilliant tutoring learned a lot plus gained confidence again. Also great company"
Wendy Ardern

Practical courses are run from Beacon Marina St Peters Dock Rd, New cut East IP3 0EA Ipswich Suffolk, just 1 hour from Liverpool Street Station to Ipswich then a 10 min walk. If you're driving then it's about one hour from the M25 on A12
Available dates for this course...
How to book...
If you're ready to book now, just select one of the dates above to go to the booking form.
If you just want more information, click here to contact us,
or phone us for a no obligation chat on 07990 777 129.
Request a call-back, and we'll contact you to arrange the booking.
You might also be interested in...