About this course...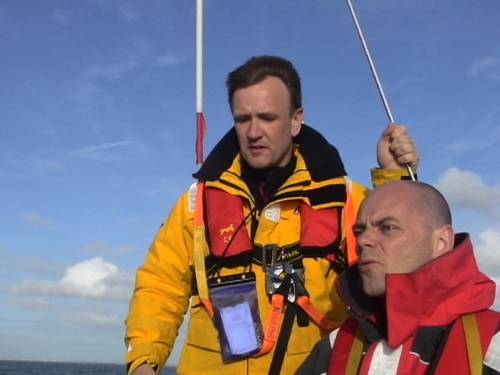 RYA Yachtmaster/Coastal & Off shore Exam Preparation Course.
Practical courses are run from Neptune Marina Ipswich Suffolk, just 1 hour from Liverpool Street
The prep course is the course for those who want to sit the MCA/RYA Yachtmaster Offshore exam or Yachtmaster Coastal exam.
The exam will assess your boat handling and skippering skills, including navigation, sailing ability, seamanship, safety awareness, and knowledge of signals and meteorology.
You will be pushed hard.
Passing the Yachtmaster Coastal Certificate of Competence exam will prove your proficiency at sailing up to 60 nautical miles offshore. Passing the Yachtmaster Offshore exam proves your proficiency up to 150 miles offshore. Both are recognised worldwide.
What must you have ?
Yachtmaster Coastal Skipper Certificate of Competence. To obtain this qualification you must undergo a practical exam on board. To be eligible to take the exam you must have at least 30 days seatime (2 as skipper), 800nm and 12 night hours all within the last 10 years. If you have done the Coastal Skipper Practical course then the quality of this experience is deemed to be such that you only then need 20 days at sea (2 as skipper), 400nm and 12 night hours instead of the 30 days and 800nm.

You also need a VHF Radio license and a First Aid Certificate to be awarded this certificate. These can each be obtained on a one day course with Hamilton sailing.

We will provide the preparation and practice you will need before the Examination
There's no set syllabus for the course. It is about practicing for the RYA/MCA Yachtmaster Coastal or the Yachtmaster Offshore Certificate of Competence exam, tweaking your technique and perhaps ironing out any bad habits you may have picked up !
You will practice night sailing, Pilotage and blind navigation. Close quarter boat handling and collision regulations.
This Prep Course lasts for 3 days then an external examiner comes on board to examine you. The RYA examiner will examine you over 1 or 2 days
Cost £735 plus exam fees
On successful completion you will be awarded the coveted RYA yachtmaster Coastal certificate or Yachtmaster Offshore, these can be commercially endorsed!
You could also consider becoming a instructor ! (contact us to discuss)

Practical courses are run from Beacon Marina St Peters Dock Rd, New cut East IP3 0EA , just 1 hour from Liverpool Street to Ipswich then a 10 min walk. If you're driving then it's about one hour from the M25 on A12 & A14. There is free parking at the Marina with 24- hours security.
Gore-Tex Oil skin water proofs are supplied free of charge
Maximum student:instructor ratio 4:1
Available dates for this course...
How to book...
If you're ready to book now, just select one of the dates above to go to the booking form.
If you just want more information, click here to contact us,
or phone us for a no obligation chat on 07990 777 129.
Request a call-back, and we'll contact you to arrange the booking.
You might also be interested in...